Before and After: The Canning House
Hello. It's me. I know it's been about 10 years since my last blog post but things in Decorotation land have been CRAZY. Crazy in a good way though with some fun projects in the works which means less time to spend on creating blog content. I've been turning more to Instagram lately to share what I'm up to, my design tips, inspiration, etc. so follow along there for my daily tid-bits. However, today I'm sharing a reeeeeeeal good before and after on here of the Canning house that I've been working on for about the last 8 months.
If you're just joining in, my husband Brandon purchased this house in September as an investment property to flip (he's in the business of investing in real estate and stuff) and Decorotation was at his service to do the design for it all. It's hard for me to put into words what this house was like before (think the worst episode of Hoarders) and all of the changes we made to it. Needless to say, this was a gut renovation – there wasn't an inch of the house that remained untouched except for the roof and foundation. We moved walls, rebuilt the staircase, added bathrooms, built out the downstairs, really just redid everything within the four walls of the home. Things surprisingly went really smoothly, just took a long time because the home was pretty massive as far Oakland homes are concerned.
We hired a stager to stage the home and then I came back around after the house sold to style and have my photographer photograph some of the key spaces – the kitchen, master bath, hallway bath and a few other nooks. Scroll, scroll for all of the photos from the styled shoot as well as some horrifying before's that now I'm questioning why I included because you can't even make out the actual rooms beyond the piles of junk. Oh well, enjoy.
KITCHEN BEFORE + AFTER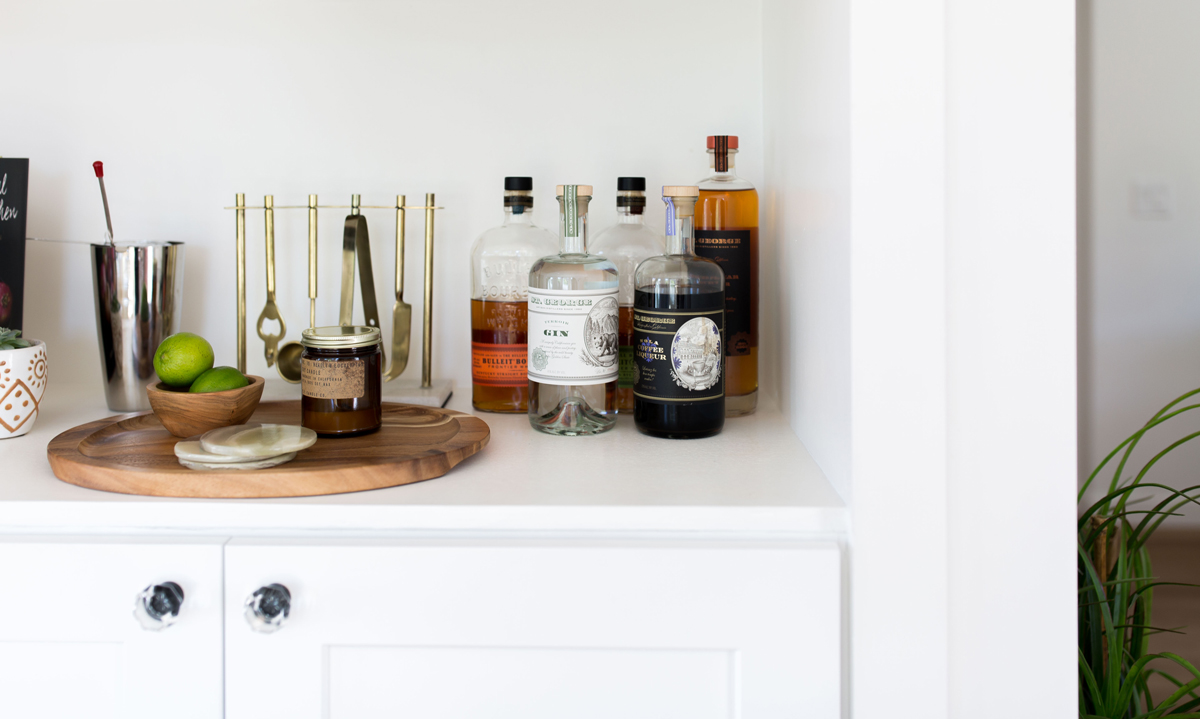 HALLWAY BATHROOM BEFORE + AFTER
MASTER BATHROOM BEFORE + AFTER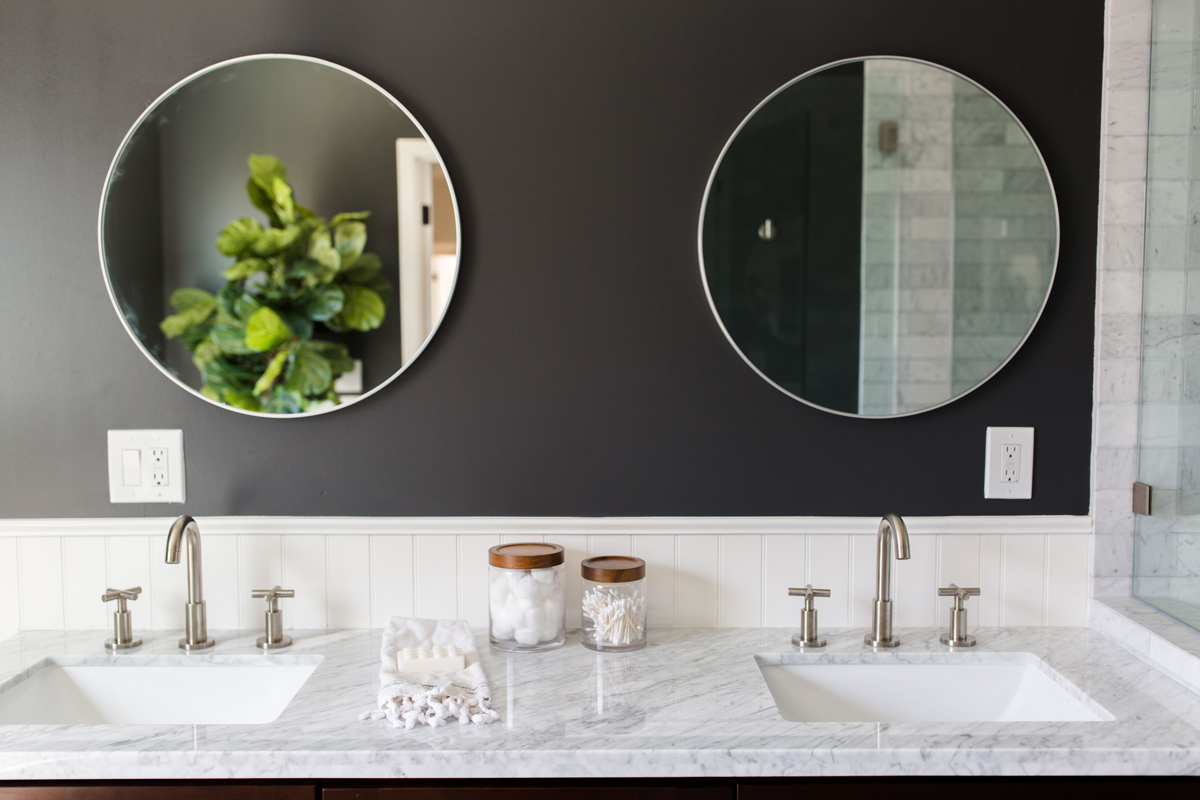 Photos by Hamee Ha Photography
Brett Foken is the owner of Decorotation, a full service residential interior design firm in the San Francisco Bay Area, specializing in refined, natural + minimal spaces. Her work has been seen on Apartment Therapy, Today, The Everygirl, Curbed + more. To work with her, click here.